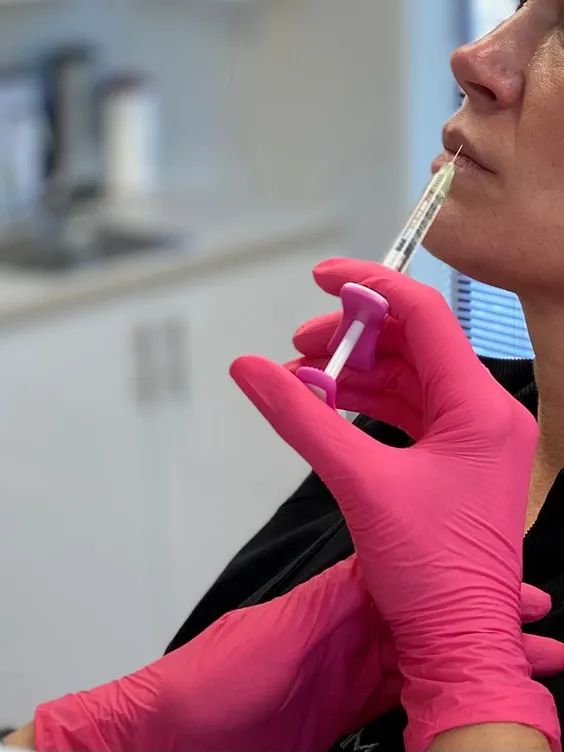 As we age, our skin begins to lose some of its natural fullness that gave us our youthful appearance. For many years, methods for maintaining or restoring this plumpness have been an important part of dermatological care. Dermal fillers such as Juvederm and Restylane are quick and effective ways of dialing back the clock on the appearance of aging. At Midtown Dermatology, our doctors are skilled in performing these treatments in a way that restores the contour and fullness of your face, while maintaining a natural appearance.

Dermal Fillers and How They Help Restore Youthfulness
Fillers are injectable gels formulated to safely and effectively restore fullness and provide support to your features. Once in place, they help to smooth out wrinkles, plump the skin, and restore contours and volume. The result is a softer-looking face that provides a more youthful appearance. The results of your treatment can last from nine months to two years, depending on the specific filler used.
Some common questions we receive about dermal fillers include:
What Are the Treatments Like? Receiving dermal fillers is a simple and routine procedure. Depending on the location of the filler it might be necessary to apply a topical numbing cream. These appointments generally last for 30 minutes.
What Are Fillers Good For? Fillers are used on many parts of the face that may need to have fullness restored and contours enhanced. These treatments can be used to strengthen the appearance of the jawline, bolster the cheeks or fill in hollows under the eyes. They are also effective for smoothing creases and lines, and the folds on the sides of the mouth. Fillers are commonly used to enhance the appearance of the lips and lines around the lips.
Are Dermal Fillers Right for Me? They are perfect for those who are concerned about a loss of facial volume caused by aging. The loss of definition over time can create a perpetually tired appearance. Those receiving these injections must have healthy skin free from inflammation and infection.
See How Dermal Fillers Can Help at Midtown Dermatology
Dermal fillers can perform wonders for your appearance and apparent youthfulness. Do not let aging catch up to you before your time. Call Midtown Dermatology today to experience the benefits of dermal fillers.