Coolsculpting In Tulsa, OK
Almost everyone has one or more parts of their body that they aren't happy with or feel self-conscious about because it tends to store fat more easily. For many women, this problem is most often seen around the abdominal area while men may develop unwanted fat on their back or sides. Our cosmetic dermatologists here at Midtown Dermatology offer a non-invasive, non-surgical way to destroy these stubborn areas of fat to give you smoother, firmer results.
About CoolSculpting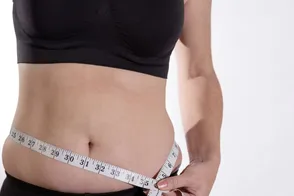 Coolsculpting is an FDA-approved cosmetic procedure that permanently destroys fat cells and produces amazing body-contouring results in a safe, effective and painless way. If you find that certain areas of the body don't seem to be responding to diet and exercise alone, then Coolsculpting may be the ideal solution for finally getting rid of those unwanted pockets of fat.
What You Should Know about Coolsculpting
Everyone's shape, body type and goals are different and the results you receive will depend on a variety of factors including the results you want to achieve through CoolSculpting. This cosmetic treatment is a great way to reduce stubborn areas of fat and one treatment session alone can reduce fat by around 25 percent. If you are looking to treat several areas, you may require up to five treatment sessions spaced 4-6 weeks apart to achieve full results.
CoolSculpting can safely be administered to just about any area of the body but the most commonly treated areas for men and women include,
Chest
Underarms
Back
Sides
Stomach
Thighs
This treatment is not a weight loss solution, but it is designed to help healthy individuals who are within a healthy weight and body mass index (BMI) to be able to finally say goodbye to the areas that are unresponsive to healthy eating and working out alone.
The procedure lasts about one hour. Most patients choose to listen to music, read a book or just take a nap during this time. While the procedure is painless you may be in our office for some time, so it's important that you have what you need with you. After the procedure, you may return to work or your normal activities.
During Coolsculpting, a device targets the treatment area, freezing the fat cells and destroying them. While this happens almost instantly it can take a couple of months for the body to flush out the destroyed fat cells. You should see results within 1-2 months, and results are permanent as long as you continue to maintain a healthy lifestyle
For More Information On Coolsculpting In The Tulsa, OK Area
Call Midtown Dermatology At (918) 728-3100 Today!